Sleep is one of the most precious tools to restore and develop our body & mind, but it's not always that simple…
Let's Focus on the Good
Your instincts as a parent are never wrong and despite what you might think, you already have the tools to help your child get the sleep they need. I can offer you an empathetic, tailor-made plan to support you on your journey to unlocking the tools you already have as a loving, compassionate but exhausted parent. My approach focuses on your strengths, using a holistic, family-centred approach backed up by many years of experience of Paediatric Nursing and Health Visiting. Your child does not need to cry it out!
Judgement Free Zone
Parents are already their own biggest critic – you don't deserve to feel guilty when you're only trying your best. Everybody seems to have something to say about how to sleep train children struggling to sleep through the night and it can be incredibly confusing and frustrating to know who to listen to, especially when you've tried everything. You need gentle, proven methods from an expert without feeling judged or criticised.
Solution Focused
Developing long-term, research-based habits is one of the best things you can do for the wellbeing of your family – including you! Sleep training works because it is a science, and you need a professional that not only knows their stuff but has been in your shoes. With over 20 years of clinical experience, I am here to help you create positive, sustainable changes that empower you and your family. It's time to stop suffering in silence and get the sleep you all so desperately need.
*Fully DBS checked and registered with the Nursing and Midwifery Council. Fully insured.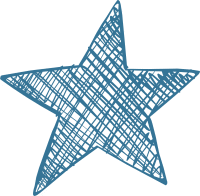 Sleep Training 101
£75
Not sure where to start?
Becoming a new parent is possibly the most exciting yet overwhelming adventure you will ever go on, and it can be so confusing knowing where to start. The Sleep Training 101 package incorporates the fundamental skills and knowledge you need to lay the foundations for your baby's future, to get your new family off to the best start possible. This package includes a 90 minute telephone/video call or face to face chat, during which I will share sleep hygiene tips and tricks.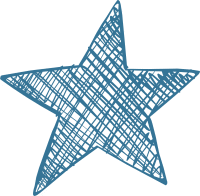 Sleep Training A-Z
£180
The Inside Out Approach
A fully inclusive, comprehensive one month 1-2-1 programme for families looking to transform their sleep habits and overall approach. 4 1 hour consultations plus unlimited WhatApp support throughout. This package is the most popular plan – holistic in nature and tailored perfectly to your family's needs, parenting style and your child's developmental milestones. Let me gently guide you and your family through positive and responsive techniques.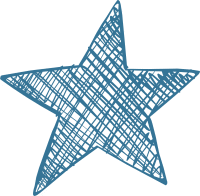 FLEXI
£50
The Pay-As-You-Go
A one hour consultation to discuss your child's sleep issues followed by a comprehensive written plan tailored to the needs of you and your family for you to implement yourself. You have the option of buying additional follow up consultations if you feel you need some help to follow the plan.
I came across Kelly when I was having problems with my baby sleeping, so thought I would set up some sessions to try and make a difference. Kelly didn't disappoint!! Even after the first session I couldn't believe the change in my babies sleep pattern, bedtime instantly and still is much easier. Kelly is a great person to confide in, to have a non judgemental sounding board and is all round lovely. Would highly recommend (and I do) to others, if you need help with your baby/child's routine!
Before finding Kelly I can honestly say there wasn't anything left for me to try. My 9 month old just wouldn't sleep at night, I had literally tried everything but nothing consistently. In a panic I flipped from one piece of advice to another and I think we were both totally confused in the end! Kelly helped me in such a lovely, kind, non judgemental way, we worked out a plan and stuck to it and now my migraines have gone and we are both sleeping like babies!
Before talking to Kelly our two year old, J, was suffering from the bad sleep habits we'd used in desperation during the depths of covid restrictions.  He was co-sleeping every night, waking every hour or two and could only be soothed by his Mum using breast feeding.  Needless to say this did our sleep no good at all and his Mum was very tired!
Following Kelly's tailored advice we made some changes to J's bedtime routine, and over a few months we are now in a place where he sleeps through most nights in his own bed, and when he does get up he can generally be quickly soothed back to sleep either by his Mum or Dad, without having to resort to any breast feeding.
These changes have been literally life changing for us, and we cannot recommend Kelly highly enough.  If you are suffering from similar sleep problems, get them sorted with Kelly right now, you will be grateful you did and wish you had done it sooner!
Let's Make Sleepless Nights a Thing of the Past